Avondale is a suburb of Auckland, New Zealand, located in the Whau ward, one of the thirteen administrative divisions for the Auckland Council. It is commonly considered to be part of West Auckland. It was originally called "Te Whau", which is the common name, of Māori origin, for Entelea arborescens, a native tree. Its postcode is 1026.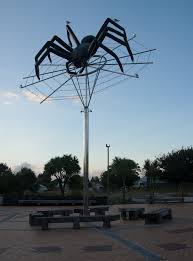 The first European settler in the area was John Sheddon Adam in 1843, but settlement did not occur in larger numbers until the late 1850s, with the completion of Great North Road. Expansion was rapid, with churches, stores and a public hall built by 1867. With a railway connection to the settlement in 1880, the rate of settlement increased further. Te Whau became Avondale District on 5 June 1882, although the old name survives in the Whau River, an estuarial arm of the Waitemata Harbour, which runs along the western edge of the suburb. A prominent community leader and Member of Parliament was John Bollard, who lived in Avondale from 1861 to 1915.
Early industries included brickyards, tanneries, mills and pottery works. Avondale also had numerous market gardens, especially on the Rosebank Peninsula. It was here that the "Hayward" cultivar of the Chinese gooseberry, later known as the kiwifruit, was developed by Hayward Wright.
From the mid-1920s Avondale became increasingly suburban. In 1927 the Avondale Borough Council was absorbed into the Auckland City Council.
The so-called Avondale spider (Delena cancerides), an introduced species of a spectacular but harmless huntsman spider, was for decades only found in the area surrounding Avondale and thus received its New Zealand name. However, the species has now spread throughout much of West Auckland.
Avondale is home to Avondale College, the third largest high school in New Zealand.[citation needed]
The Avondale Jockey Club operates the Avondale Racecourse – one of only two gallops tracks in suburban Auckland and the location of the popular Sunday markets.